Read

The red line shows the current pitch at the right-hand side and the pitch history on the tail to the left.
Calibrate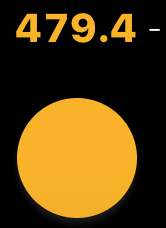 Tap the main button to calibrate the tuner to the current pitch. The current calibration is displayed in yellow above the main button.
Tweak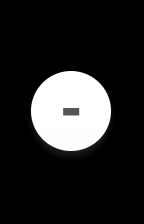 Tap the + and - buttons to tweak the current calibration up or down. Press and hold the buttons to move faster.
Lock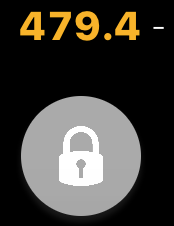 Press and hold the main button to lock the current calibration.
Auto Read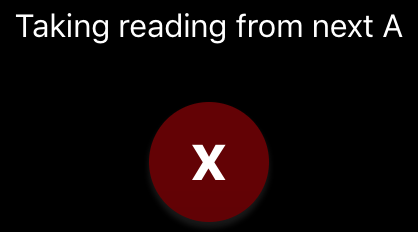 Double tap the main button to take a reading from the next Low A (great for tuning solo).
Reverse Scale

Press the arrows to reverse the scale. The reversed scale is helpful when tuning drones as the pitch indicator will move in the same direction as the drone slide.
Zoom

Ajust the scale range in the settings screen to suit the level of player you are tuning. A higher range suits a more novice, unsteady piper. A lower range suits a more advanced player, and will allow the drones and chanter to be tuned to a greater level of accuracy.
450s or 480s

Select "Number relative to 440" in settings if you would prefer to see the calibration number displayed relative to a concert pitch A instead of the actual frequency.
Solo Mode

Some solo players prefer to tune their High A and B slightly flat.